KWA Quick Pay – This is a detailed guide to do Kerala Water Authority online quick water bill payment without registering or logging in using official website of KWA –  https://epay.kwa.kerala.gov.in/
Kerala Water Authority has introduced Quick Pay facility for paying KWA bills online without registering and logging in their website. By using this method, every consumer of Kerala Water Authority can pay his/her water bill online without signing in. This is the easiest method for paying Kerala water bill online.
KWA Quick Pay – Kerala Water Authority online quick bill payment without login
If you have registered your mobile number with Kerala Water Authority, you can search your account using your mobile number and make payment, otherwise you can use your KWA Consumer ID and KWA Consumer number for making online payment using KWA quick bill payment.
Follow below link to visit Kerala Water Authority online payment page.

For making online bill payment, you have to search your account by your mobile number / your consumer id and number.
fill up your mobile number / KWA consumer id and number and click Search.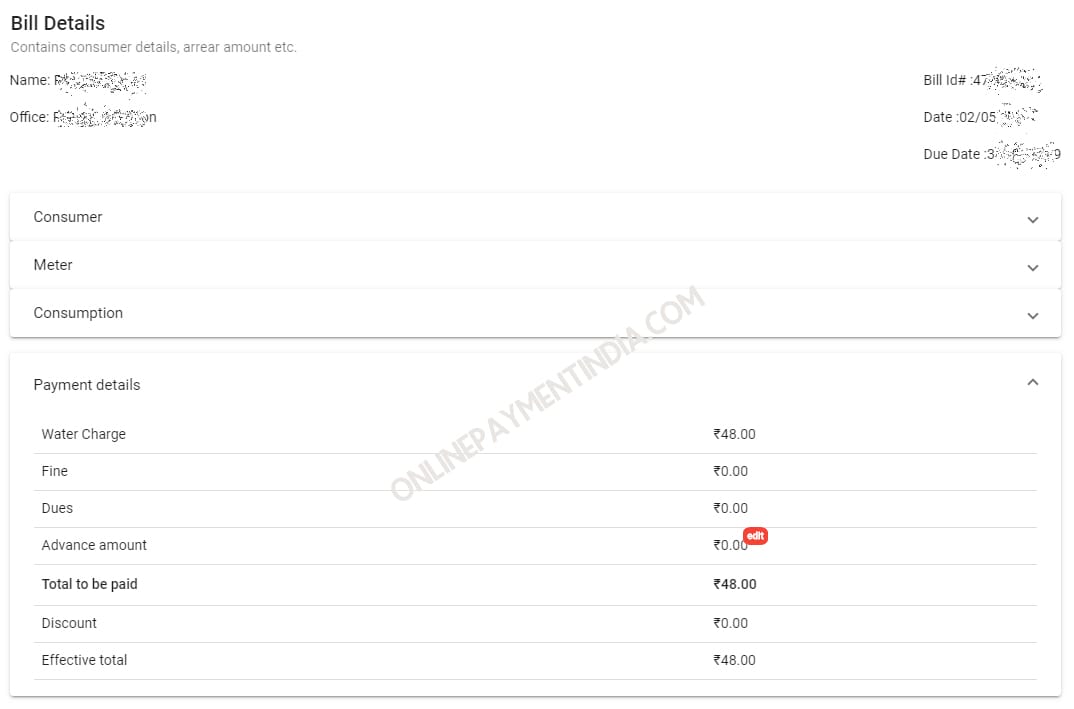 You can now see your bill details.  By clicking on "Consumer" / "Meter" / "Consumption" , you can view more specific details. You can also make advance payment, for this click on the "edit " button next to "advance amount" and fill up the advance amount you want to pay.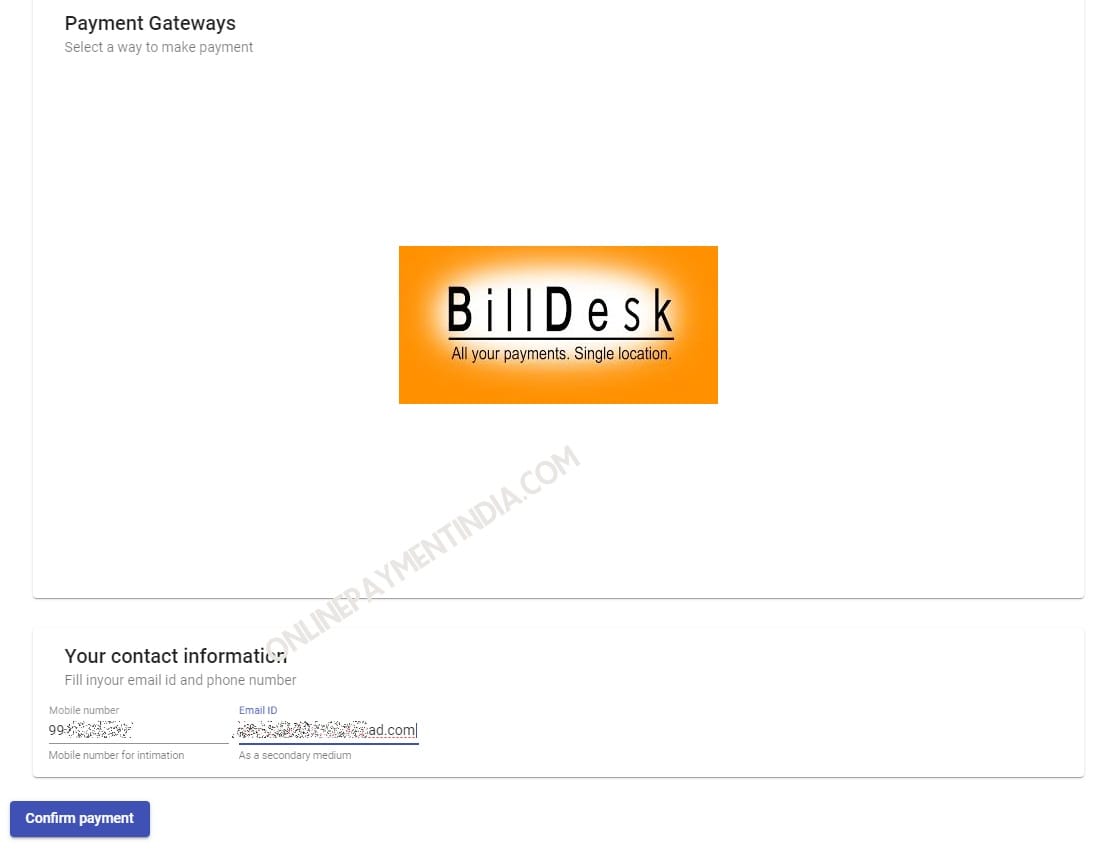 Next, you have to select a payment gateway for KWA online payment. Currently only "billdesk" payment gateway is available.
Select payment gateway and fill up your mobile number and e-mail ID, click Confirm Payment.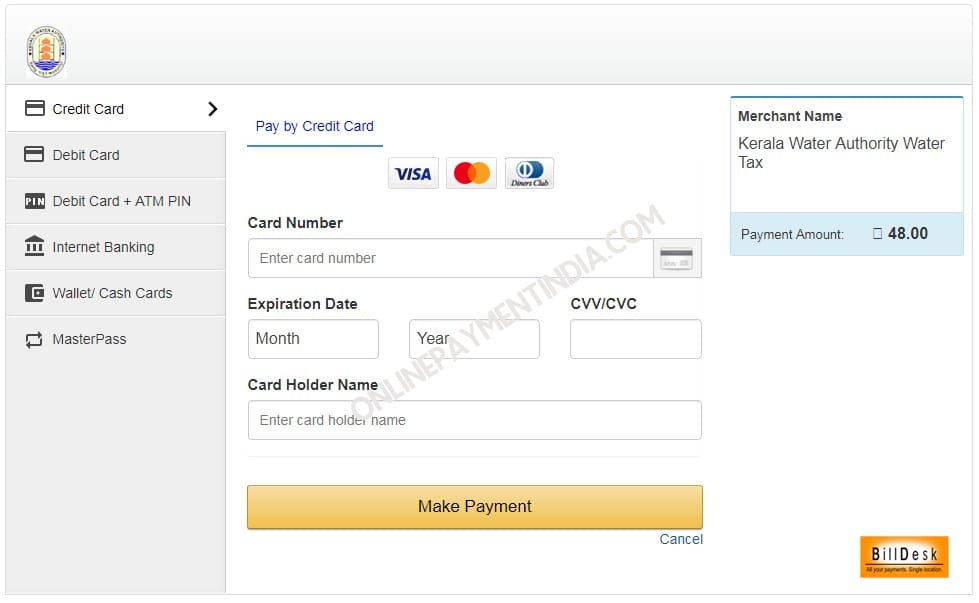 You will be redirected to the payment page of payment gateway you have selected earlier. Almost every payment methods like credit/debit cards, internet banking, online wallets are available there.
Select a payment method convenient to you, fill up required details and click Make Payment.
On the next page, you can finalize your transaction. After successful completion, you will get notifications in your mobile number and in your e-mail.