Forgot to download the KSFE payment receipt after paying the chitty amount online? No problem. You can download and print your last payment receipt at from the e-collection website of Kerala State Financial Enterprises – ksfeonline.com. The only problem is, you can view/download only one receipt, that is, only the most recent one from the KSFE website. So if you want to download your chitty receipt, you should do it before making the payment of your next chitty installment.
How to Download KSFE Chitty Payment Receipt PDF Online
You can download your Kerala State Financial Enterprises chitty payment receipt PDF from the e-collection website of the KSFE using the same procedure that you have used to pay your chitty installment online. To go to the chitty payment/download receipt page, you can use the following link.
Go to Chitty Payment Receipt Download Page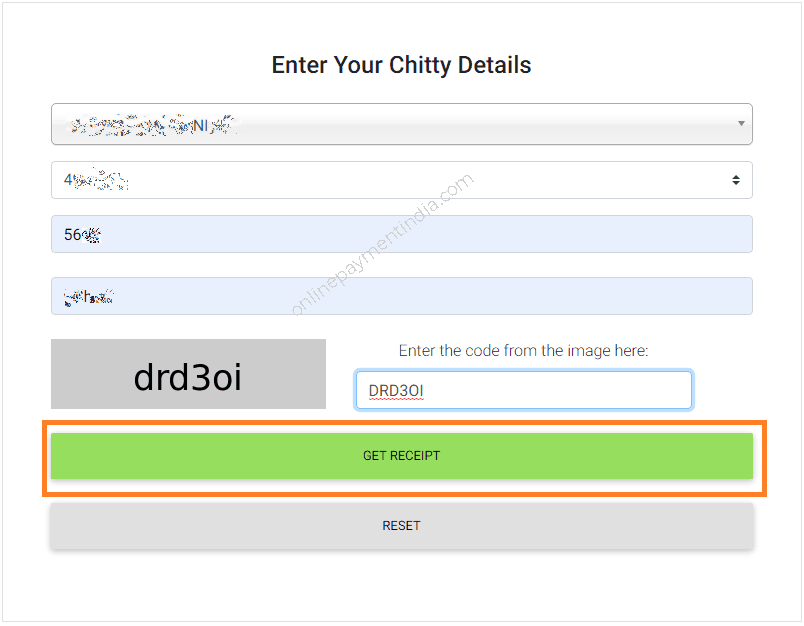 On the chitty receipt download page,
Select your branch name
Select your chitty number
Type your chittal number
Type your name – minimum first 4 characters
Type the random code on the image
Click the Get Receipt Button.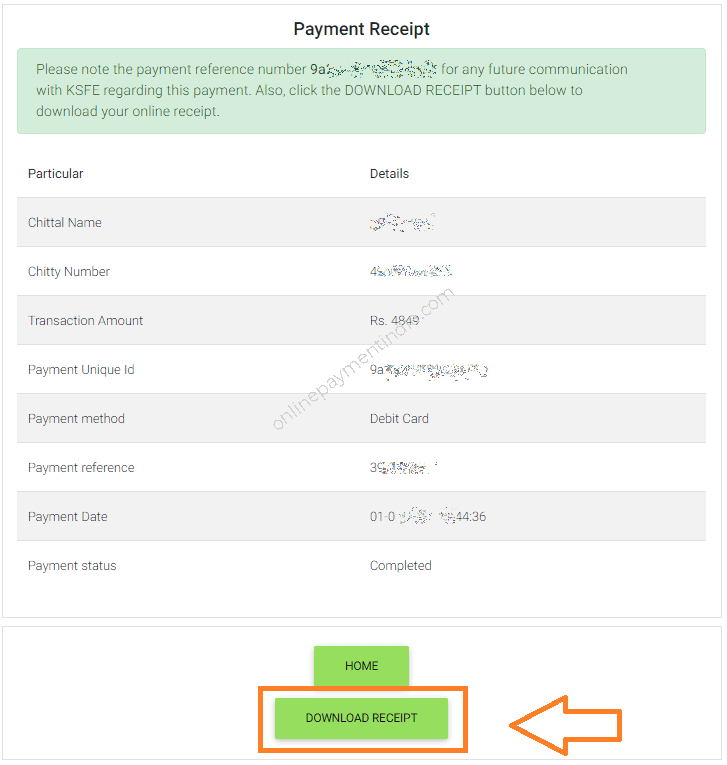 You can now see the details of your chitty. To download the last payment receipt, click the Download Receipt button. The receipt will be downloaded to your computer as a PDF document.
Viewing the Downloaded Receipt PDF
For viewing your payment receipt, you need a pdf viewer application. There are several applications available for free of cost such as Adobe acrobat reader, Foxit reader, etc. You can use any of them to view your chitty receipt. If you are a Google Chrome user, instead of using a PDF viewer application, you can view the downloaded receipt in the browser itself.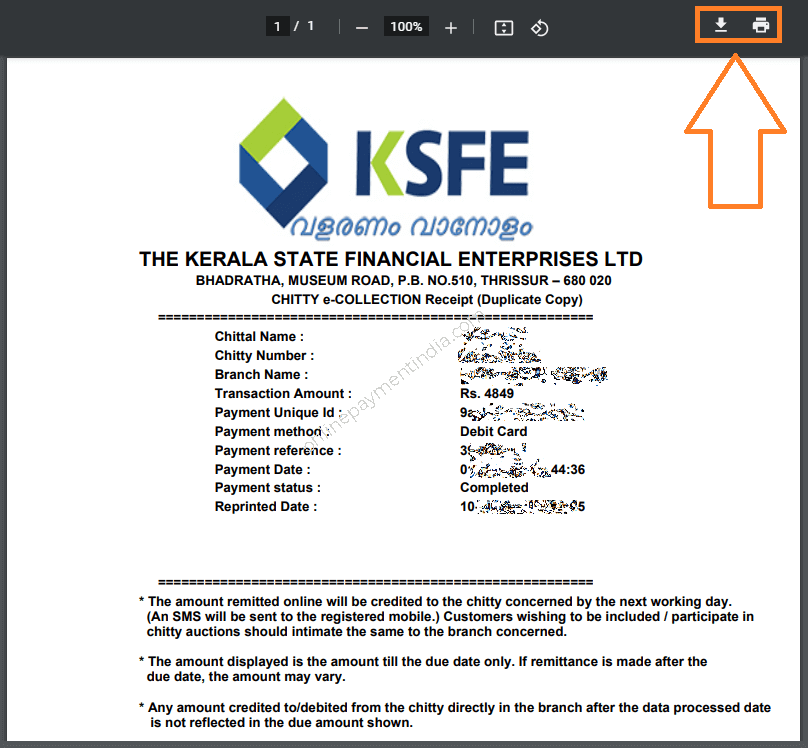 Printing the KSFE Online Payment Receipt
Refer to the above image. You can see a button with the image of a printer. To print the downloaded payment receipt, click the Print button.