This is a step by step guide to do NDMC electricity bill payment online – Quick Pay without registration and login using NDMC official website – https://ccb.ndmc.gov.in
New Delhi Municipal Council (NDMC) is the municipal council of the city of New Delhi, India's capital. There are 28 departments are working under NDMC, including the electricity department. NDMC is a major provider of electricity in India's national capital region.
NDMC Electricity Bill Online Payment – Quick Pay
Consumers of NDMC can pay their electricity bills online using the official portal of the New Delhi Municipal Council – https://ccb.ndmc.gov.in without registering or logging in. Following is a step by step instructions to do NDMC bill payment online.
Follow the below link to visit the NDMC Online Bill Payment page of the NDMC official site.
Go to NDMC Online Bill Payment page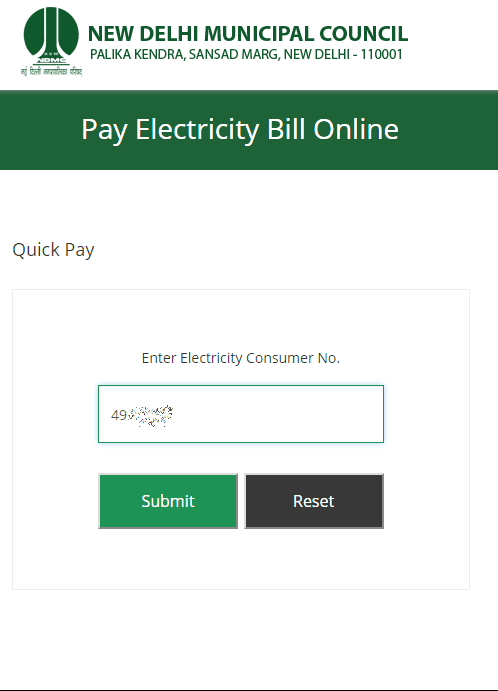 For NDMC online bill payment, you have to enter your NDMC electricity consumer number.
After filling up the NDMC consumer number, click "Submit".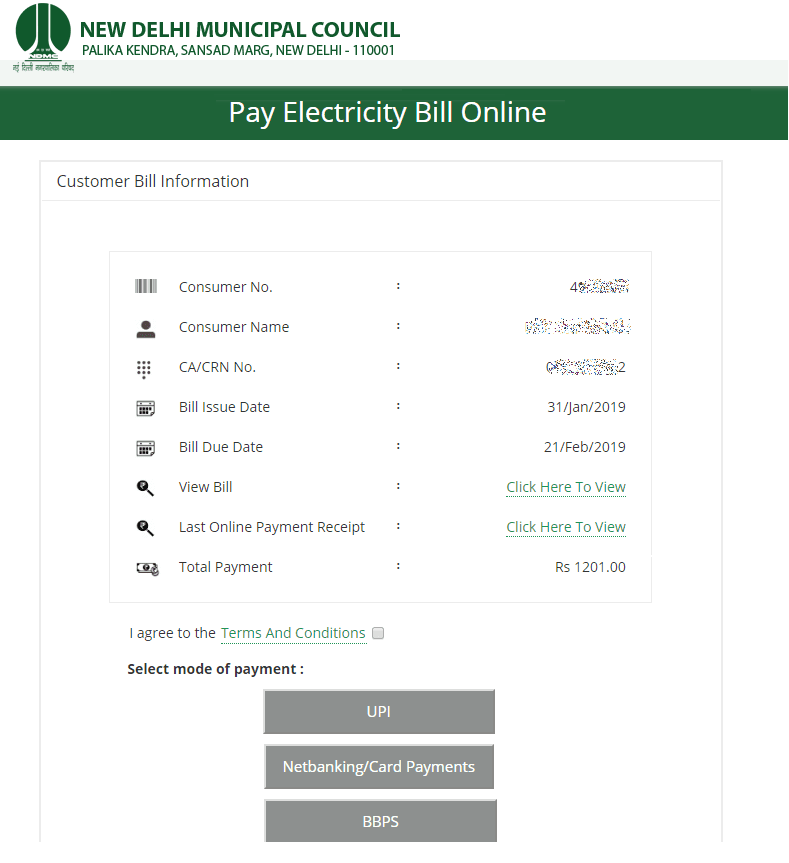 You can now view your details including customer name, CRN No, electricity bill issue date, due date, and payable amount. From this page, you can,
Pay your NDMC bill
View your NDMC bill
View last online payment
Paying NDMC Electricity Bill
There are three options available for NDMC online electricity bill payment. They are,
UPI
Internet Banking, Credit/Debit Cards
BBPS
By choosing the first option, you can pay your NDMC electricity bill using Unified Payments Interface (UPI) through Axis Bank UPI if you have a UPI Id previously registered.
By choosing the third option, you can make payment using Bharat Bill Pay.
and the second option is the most common payment method, Internet banking or credit/debit cards.
Select either one of the payment methods after checking I agree to Terms and Conditions checkbox.
NDMC Payment using Internet Banking / Credit Card / Debit Card
You will be redirected to the Billdesk payment gateway page.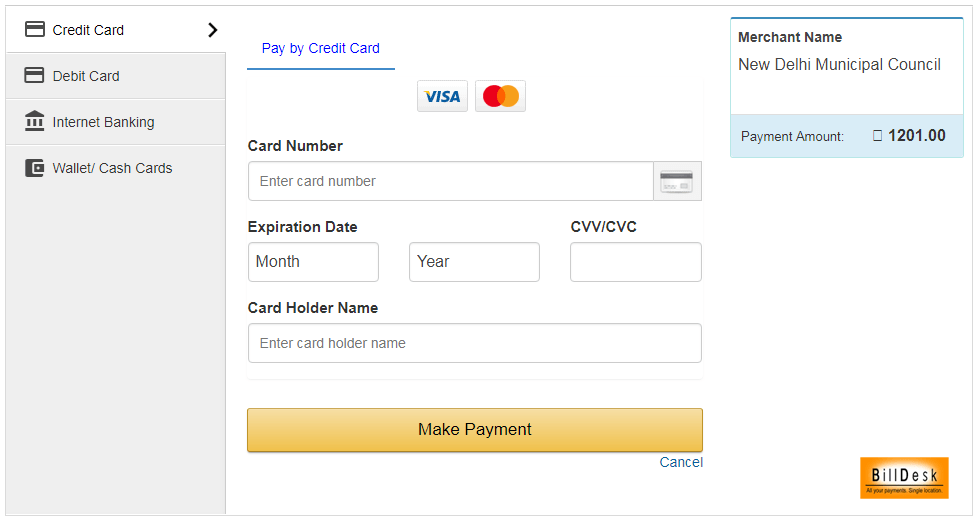 Select the payment mode you want to use from the left side, fill up all necessary details, and finalize the payment from there.
How to Download Latest and Old/Previous NDMC Electricity/Water Bill Duplicate Copy
You can download the duplicate copy of your NDMC water/electricity bills latest and old duplicate copy from the official website of New Delhi Municipal Council. For a detailed guide, click here: How to download NDMC bills in PDF format?