Life Insurance Corporation of India ( LIC of India ) is the largest and oldest insurance company in India. It was founded in 1956 and is owned by the government of India. They are focused mainly on Life Insurance and have more than 290000000 policyholders. Every policyholder can use LIC India online payment services in www.licindia.in for paying their insurance premium.
LIC India Online Payment
There are two methods for paying LIC premium online on the LIC website. They are,
Online payment without registering an account.
Online premium payment by signing up and logging in.
There are several other methods for paying LIC premium online, such as adding LIC policy in an Internet banking/Credit Card/UPI account for auto paying or using third-party websites like Paytm, Amazon pay, etc. This is a guide to do LIC premium payment online without logging in using the official website of LIC India.
Online Life Insurance Premium Payment Without Logging in
Follow the below link to go to the online payment page at www.licindia.in.
Go to the online premium payment page.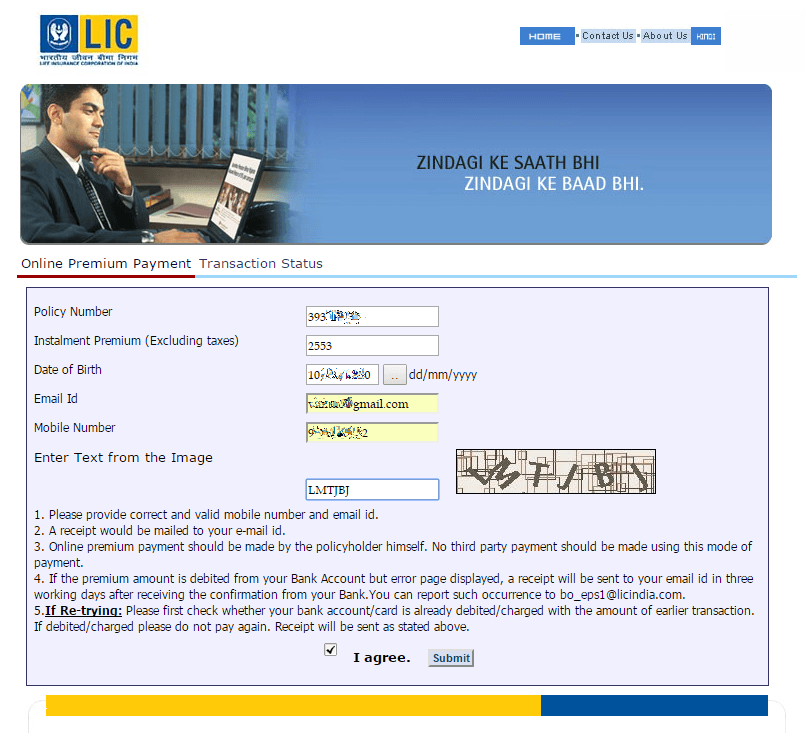 For paying LIC premium without logging in, you should know the policy number, premium installment amount, and date of birth of the policyholder.
Fill up all the above-said details, e-mail id, and mobile number.
Check "I agree" and click  "Submit".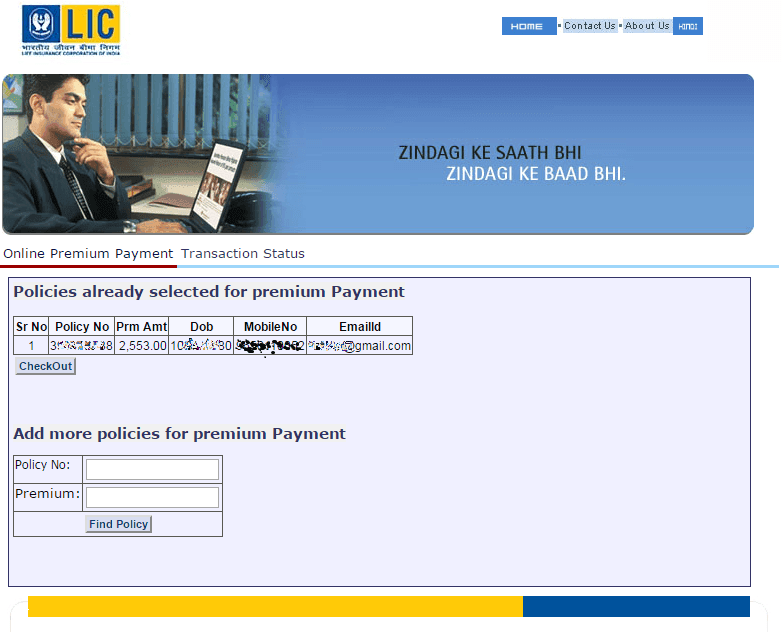 It will redirect you to another page. It is a confirmation page for verifying the entered data is correct. If yes, click "Checkout"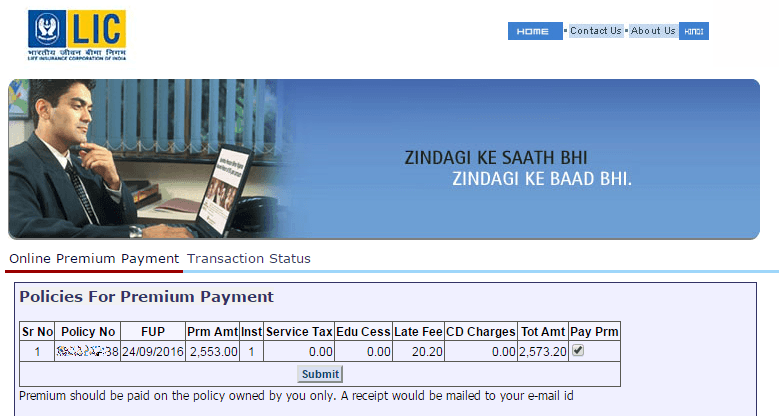 On the next page, you can see if there is any taxes, cess, charges, or late fee for your LIC India premium. To continue with the payment, check "Pay Prm" and click "Submit"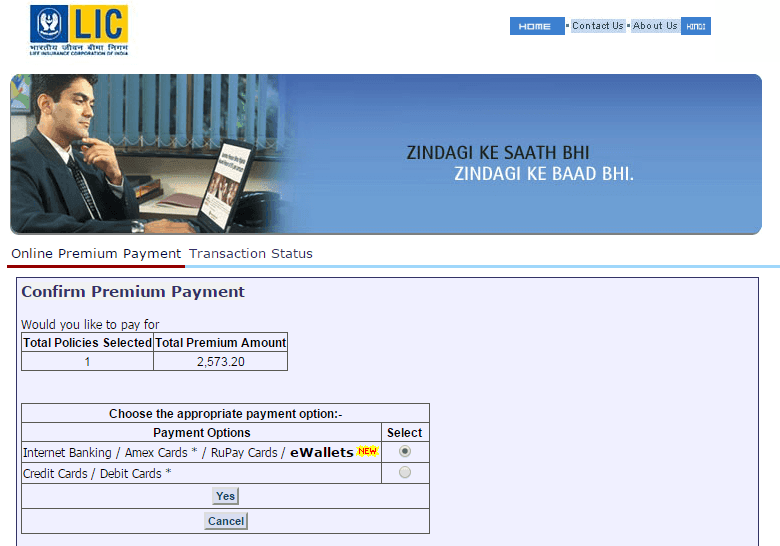 The next page is the selection of payment methods. You can use Internet banking, credit/debit cards, or even online wallets for making the payment.
Available Payment Modes
Almost all common payment modes are available for paying LIC premiums also. You can either use Internet banking, debit/credit cards, UPI or e-wallets for making the payment.
Select the payment method you wish to use and click "Yes"
Select the payment method once again and click "Submit" to proceed with premium payment and complete the transaction carefully.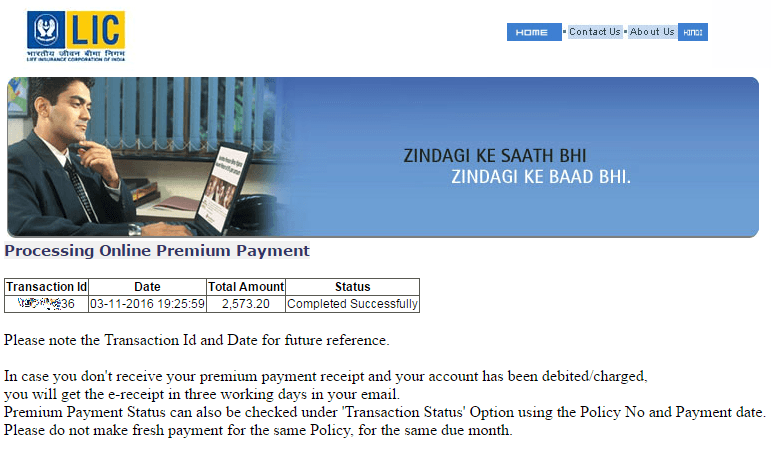 If the payment is successful, you can see the payment confirmation message with the transaction ID. You can note the transaction ID if you need any future references.
After completing the LIC of  India online premium payment, you will get a confirmation e-mail with an e-receipt. You can view the receipt by clicking on the attachment of the confirmation e-mail.