Navi Mumbai Municipal Corporation is one of the most efficient Municipal Corporations in India. Headquartered at Killa Junction at Belapur is one of the biggest municipal corporations in India.
NMMC Water Bill Payment – Navi Mumbai Mahanagar Palika Water Bill Payment
It is easy to pay the Navi Mumbai water bill online using the official website of NMMC. There is no need for registration. You only need your consumer number to make the payment.
Follow the below link to visit the bill payment page of the Navi Mumbai Mahanagar Palika website
Go to the bill payment page of www.nmmc.gov.in 

For making the payment, fill up your consumer number and click Show
Here, you can see some details including your address and outstanding bill amount.
Viewing your latest bill
For viewing the latest Navi Mumbai municipal corporation water bill, click View Current Bill.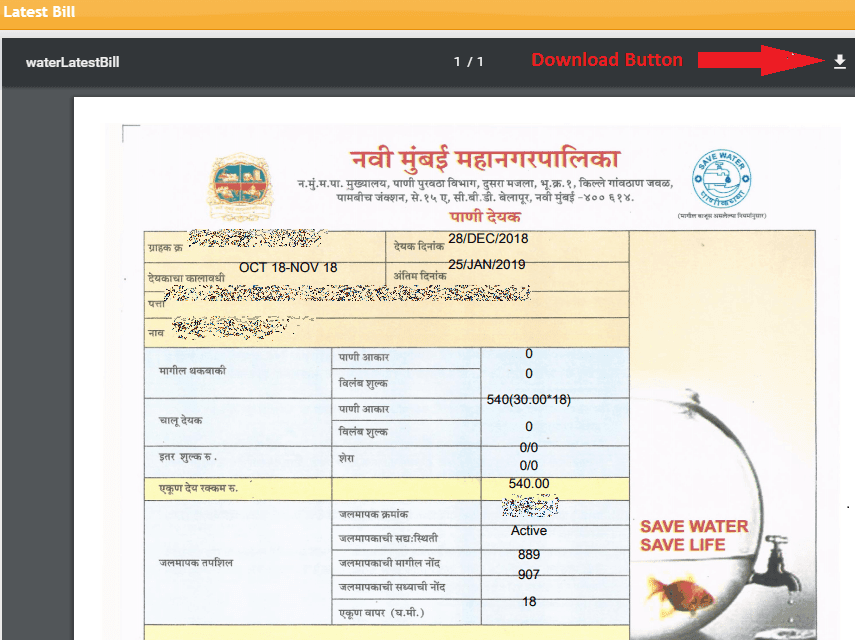 You can now view your latest water bill from Navi Mumbai Municipal Corporation.
Downloading your latest bill duplicate copy
On the water bill view page, click the download button (down arrow – refer to above screenshot). Your latest water bill will be downloaded to your computer in PDF format.
Viewing water ledger of NMMC
Click the View Ledger button, you will be redirected to the NMMC water ledger page.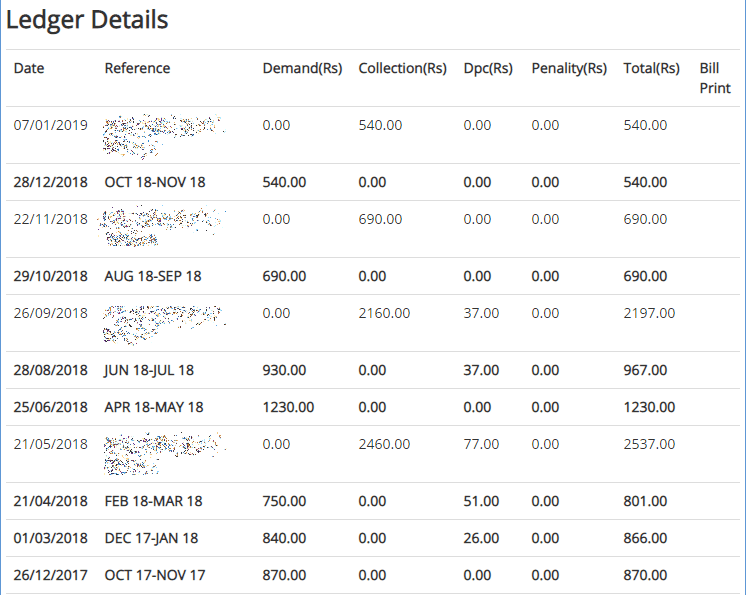 Making the payment
For paying your bill, click the Pay Online button.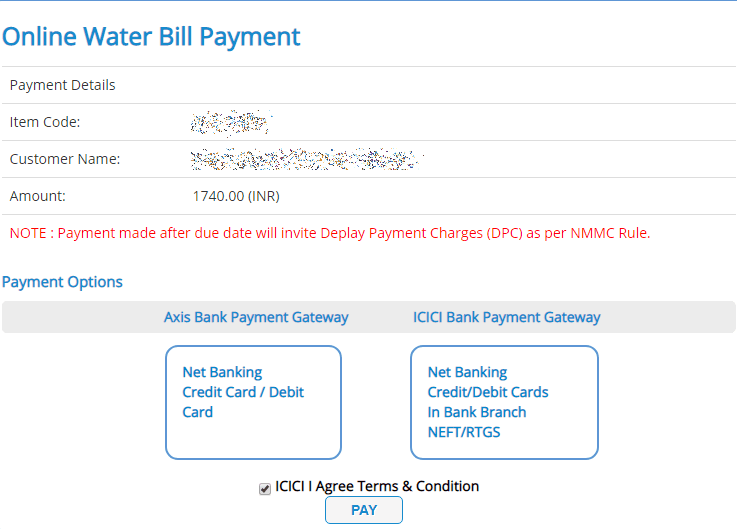 Two payment gateways will be displayed.
Axis bank payment gateway
ICICI bank payment gateway
You can select either one of the payment gateways to pay your water bill online.
Select one gateway and check the "I Agree" checkbox below and click the Pay button.
On the next page, fill up or select your bank/credit card/debit card details, your e-mail, mobile number, check the I accept check box and click Make Payment.
It will redirect you to the Bank/Credit Card/Debit card payment page. You can finalize the transaction there.
After a successful transaction, NMMC will send a transaction success notification to the mobile number and e-mail you have entered when making payment.