The Calcutta Electric Supply Corporation (CESC) has a comprehensive website for their consumers to do almost everything related to CESC electric bills. Apart from paying bills, every registered consumer can do various other things using the official website of CESC – https://www.cesc.co.in. Checking the status of CESC bill payments is one of them. If you are a CESC consumer, you can check the CESC bill payment status using the website without logging in.
Importance of Knowing The CESC Bill Payment Status
Nowadays, everyone uses the internet to do everything including paying bills. Sometimes, even after getting a success message after paying a bill, it may not reflect in your bill if there is any reconciliation mistake. Every man-made system is not foolproof. So, checking the status of your CESC bill will further assure you that the amount you have paid has been accurately credited to your bill and that your bill payment has been successfully completed.
CESC Electricity Bill Status Check – How to Find Out The Payment Status
The CESC website does not have any system exclusively for checking the bill payment status. But you can check the status easily using the website itself. The procedure is simple, it is almost like paying your CESC bill.
First of all, visit the Calcutta Electric Supply Corporation website monthly bill "quick payment" page using the link below.
Go to CESC Quick Payment Page to Check the Status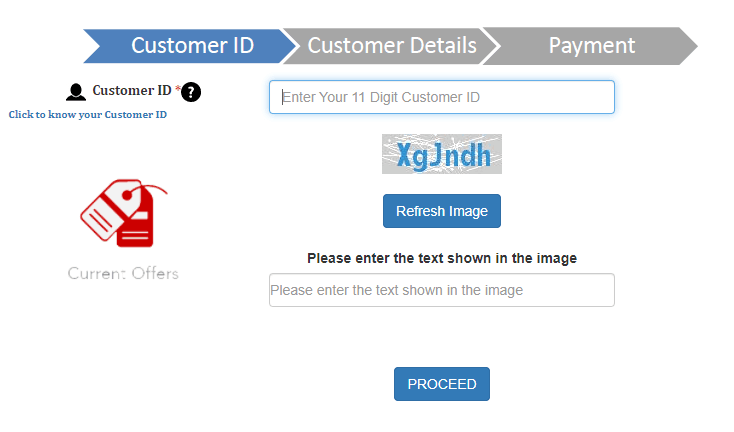 Fill up your 11-digit CESC consumer number
Fill up the text shown in the image
Click Proceed to continue
On the next page, you can see your details including your name, address, consumer number, and id.
If the bill payment status is unpaid, you can see the payable amount here.
If the bill payment status is paid and there is no money due, you can see a message like this (refer to the above image).
Where to contact if you actually paid the bill and the status is still unpaid?
Typically, every online bill payment system takes up to 1-2 working days to update the bill payment status. If the payment you have made is recent, you have to wait for at least a day to get the status updated. Even after waiting for a couple of days, If the status did not change, you have to contact customer service.
CESC Helpline Numbers
Low Tension Helpline Numbers: 1912, 35011912, 44031915, 18605001912
High Tension Helpline Numbers: 22259156, 2229157