BEDCPL – Bhagalpur Electricity Distribution Company Private Ltd is an electricity distribution franchisee for the South Bihar power distribution company. They provide electricity in Bhagalpur town and nearby areas in Bihar state. Presently, BEDCPL has more than 150,000 consumers. This is a step by step guide to the BEDCPL Online Bill Payment procedure without registering on their website.
BEDCPL Online Bill Payment without logging in
Follow the below link to visit Bhagalpur Electricity Distribution Company online bill payment page.
Go to BEDCPL Online Bill Payment page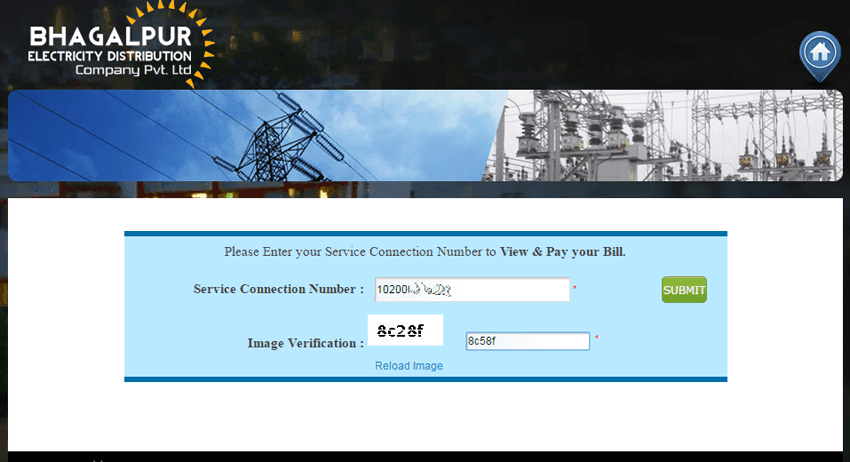 Type your service connection number.
Type the characters shown in the image for verification.
Click " Submit "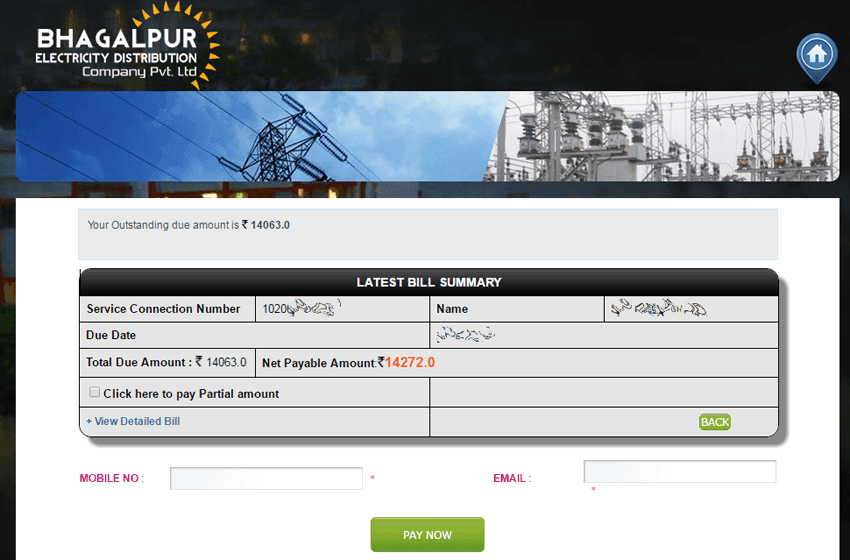 On the next page, you can view your latest bill summary. Details displayed on this page are.
Your service connection number
Name
Payment due date
Total due amount
Net payable amount
Viewing BEDCPL detailed bill
You can view your detailed bill by clicking " View detailed bill ". You can print your bill or download it to your computer from here.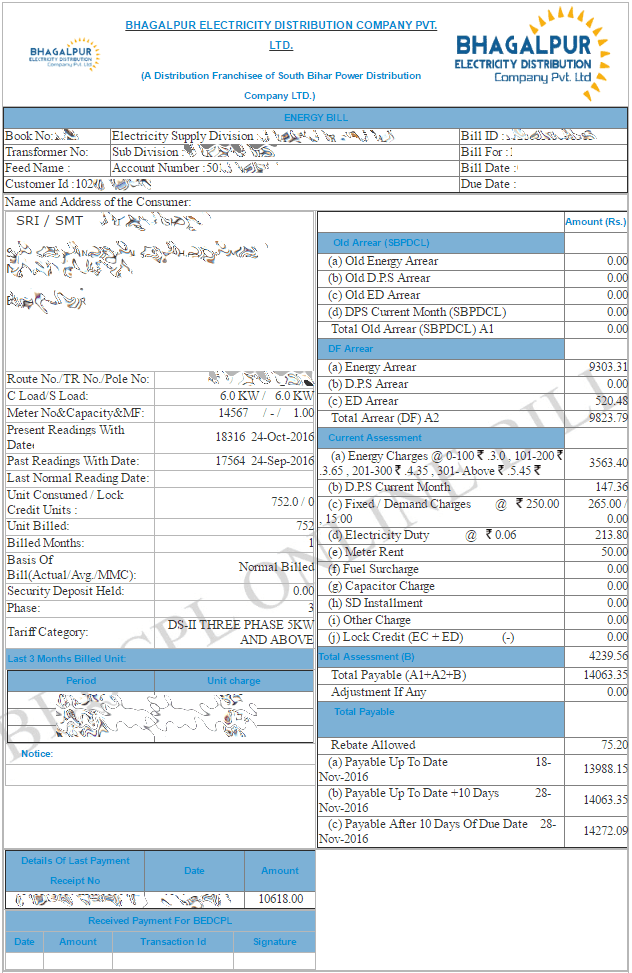 If your bill amount is high and you want to pay the bill amount partially, you can do the same by checking " Click here to pay partial Amount " checkbox.
Fill up your e-mail address and mobile number in the textboxes situated below. Providing your e-mail address and mobile number is necessary, after completion of the payment, you will get receipts via SMS in your mobile number and via e-mail in your e-mail address provided on this page. E-mail and Mobile numbers are mandatory for the BEDCPL bill payment.
After filling up all the required details, click " Pay Now ".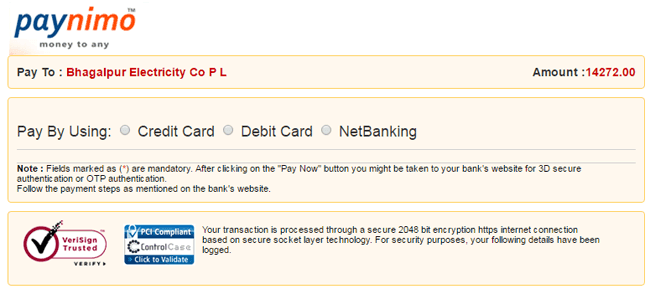 You will be redirected to the " Paynimo " payment gateway page. Here you can select the payment mode you want to use.
Available payment modes
1.Credit Card
You can use all major credit cards, no need to worry about security in a "Verisign trusted" website.
2.Debit Card
Like credit cards, all major Debit Cards are accepted for making the payment.
3. Internet Banking
If you have an Internet banking facility, this is the easiest and most secure way to pay the BEDCPL electricity bill.
After selecting your desired payment mode, click " Pay Now ". It will redirect you to the payment page of the payment mode you have selected earlier. Complete the payment carefully there.
After successful completion of payment, a success message will be displayed on the screen and you will get the receipts in your e-mail and your mobile number.