HPSEB – Himachal Pradesh State Electricity Board is the leading electricity provider in Himachal Pradesh state. It was constituted on 01.09.1971 and its registered office is situated in Shimla. They provide uninterrupted power to the people of Himachal Pradesh at the lowest rates. They have a website " www hpseb com ", consumers of HPSEB can use " Quick pay " service this website to make HPSEB online bill payment through www.hpseb.com without any registration. 
Follow below link to visit the HPSEB online bill payment page of the Himachal Pradesh State Electricity Board website www.hpseb.com.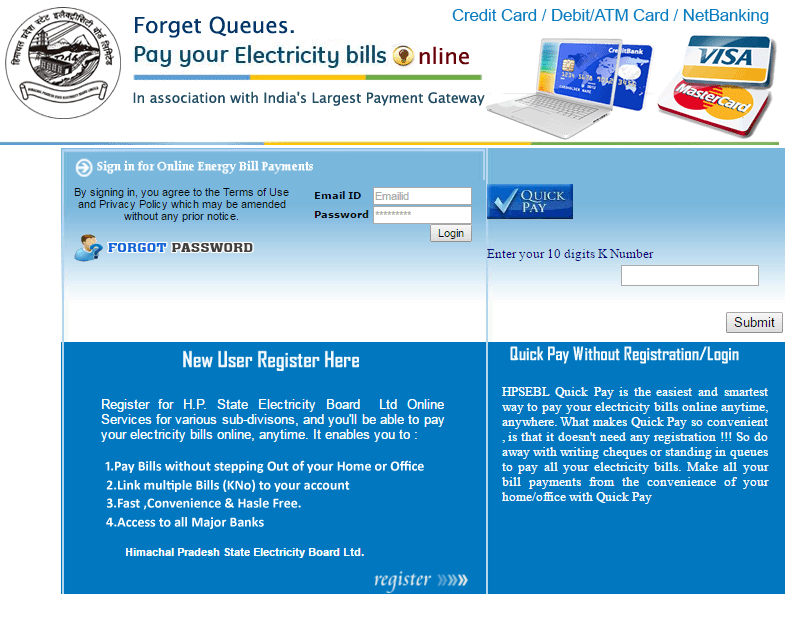 On the first page, fill up your 10 digit K Number and click " Submit "
You will be redirected to another page.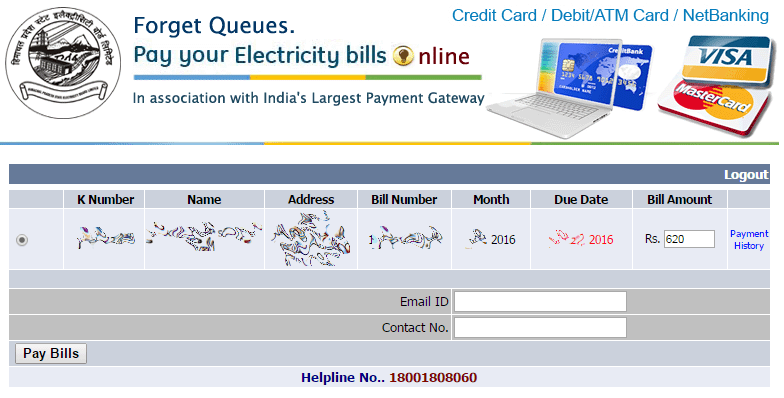 In this page, you can view your outstanding amount,bill number,last date to pay your bill etc. You can view your previous payment details by clicking the " Payment History " link on the right end.
To continue with HPSEB online bill payment, fill up your e-mail id and your contact phone number and click " Submit "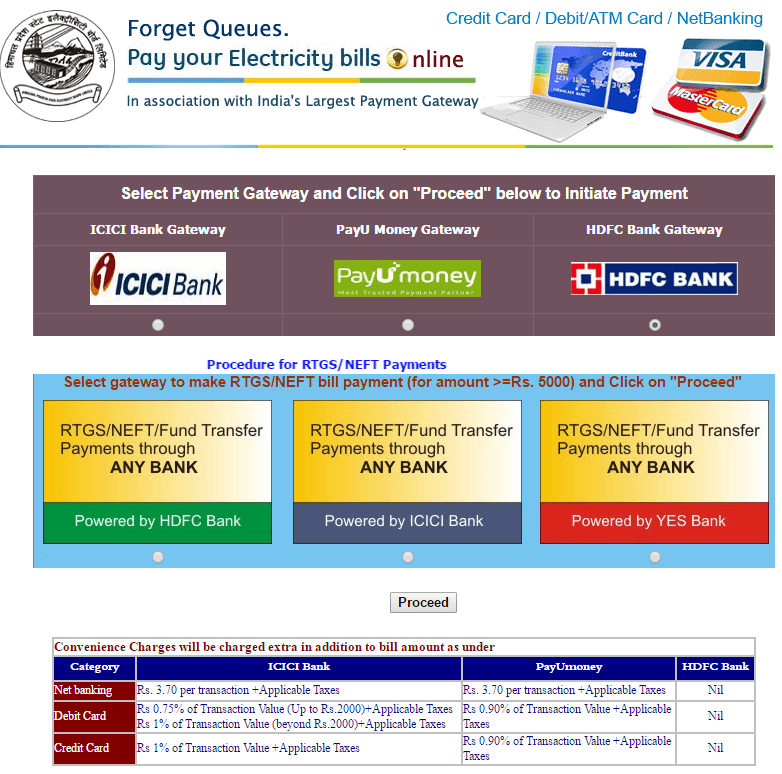 Next page is payment mode selection. There are many options available for making HPSEB bill payment. 
ICICI bank

Payumoney

HDFC bank
These three options displayed on the first row are different payment gateways. You can use either one to make HPSEB online payment. You can use your debit/credit cards or internet banking for HPSEB online payment in all these gateways. They charge a percentage of your bill amount as their service charge (Refer above screenshot) .
Next three options on the second row are RTGS/NEFT gateways. Like previously said, you can use either one for HPSEB online payment. Click here to read more details about HPSEB online bill payment using RTGS or NEFT. 
f you are using one of the first payment gateways for HPSEB online payment,  select one and click " Proceed "
You will be redirected to the payment page of the selected gateway. You can select the payment mode you wish to use there such as debit/credit cards, internet banking etc. After payment mode selection, complete the transaction. If the payment is successful, a success message will be displayed on the screen and you will get the receipt by e-mail in the e-mail address you have entered in the previous page.