The Kerala State Financial Enterprises Limited (KSFE) is a Chit fund and loan company, owned by the Government of Kerala. It was established in 1969. They are engaged primarily in conducting various types of chitties for the people of Kerala residing in India or abroad. Recently, they have introduced an online payment facility. Now, every chitty holder of KSFE can pay their monthly chitty amount using the official website of KSFE.
Registering for KSFE Unique ID
For making KSFE online payment, you should register yourself with your details for receiving a Unique ID. The KSFE Unique ID is mandatory for making the chitty payment online. Follow the below link to register your unique id.
Go to KSFE Unique ID registration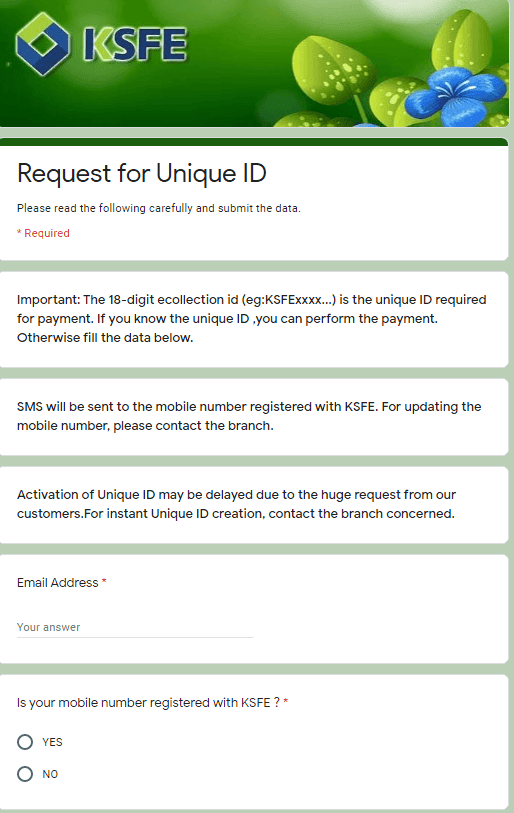 This is the screenshot of the KSFE unique ID registration form. Fill up all the details and click the Submit button to submit the details.
You can't pay your chitty amount instantly after submitting your details. You have to wait for some days to receive your Unique ID. After processing your request, KSFE will send you your Unique ID via SMS within 3-4 days.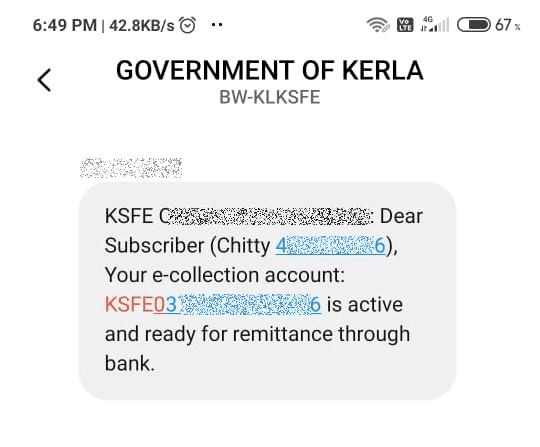 After receiving your ID, you make the KSFE chitty payment online.
KSFE Online Payment – Quick Pay KSFE Chitty using Net Banking, Debit Card and UPI
Follow the below link to visit the online payment page.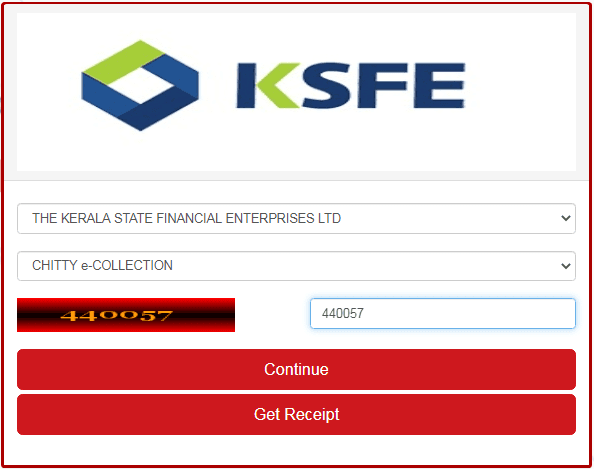 On this page, select Institution name, Fee name, and type captcha numbers. After that, click Continue.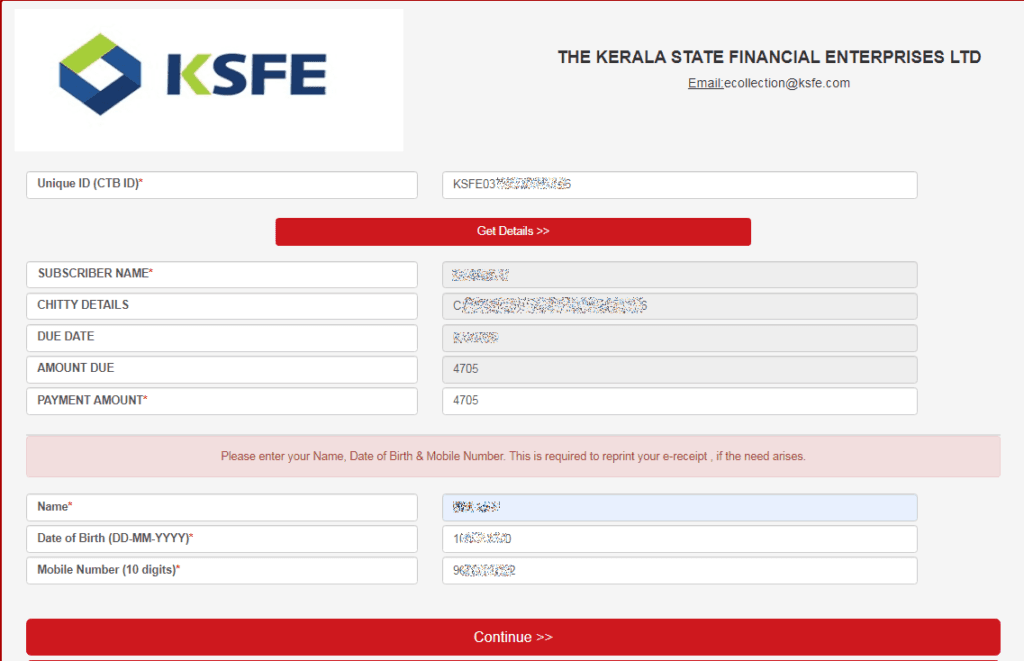 You can now see your chitty details including the payable amount. Verify the details, type your name, date of birth, and mobile number, and click Continue.
On the next page select the payment gateway, click on the Terms and Conditions checkbox, and click Pay Now.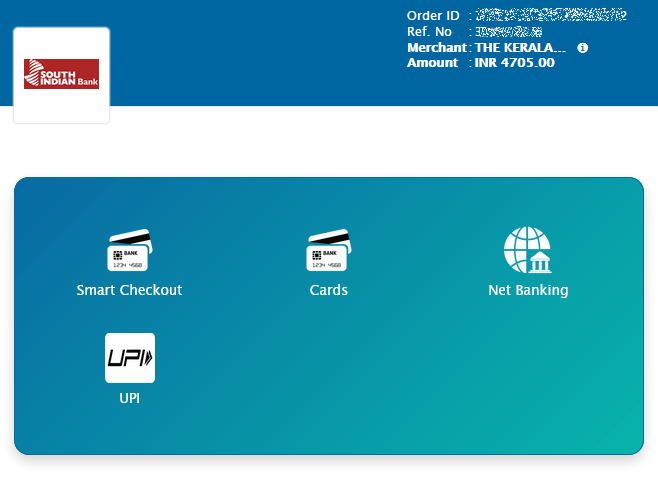 You can select the payment method you want to use on the next page. You can use three types of payment methods for paying the chitty amount online.
UPI (Unified Payment Interface) – Payment using UPI enabled apps such as Google Pay, Amazon pay, PhonePe, etc.
Internet Banking – You can use the internet banking service of almost all banks such as SBI, HDFC, Axis Bank, Federal Bank, ICICI, etc.
Debit Card
You can't pay KSFE chitty using a credit card. 
After selecting the payment method and filling up all the required details, click Pay.
It will redirect you to the payment page. You can finalize the transaction there.
Can I pay my KSFE Chitty using a Credit Card?
No, you cannot pay your KSFE chitty amount using a credit card, no matter whether you are making the payment online or offline.