DJB – Delhi Jal Board is the major water supply provider in Delhi NCR. Consumers of Delhi Jal Board can pay their water bills using official website of DJB- http://djb.gov.in. Downloading and printing latest DJB duplicate bill is also possible in DJB website. This can be done without doing any registration in DJB website. For this all you need is your DJB K Number. If you don't know your K Number, refer your previous DJB water bills, it will be there. Otherwise, you can get your DJB KNO from DJB website itself by entering your details such as your zone, meter number, area etc.
How to get DJB duplicate bill online
For obtaining DJB duplicate bill without registration, you should know your DJB KNO (K-number). Follow below link to visit DJB bill view page in Delhi Jal Board official website.

You will be redirected to DJB bill view page in DJB official website. In this page, type your 10 digit DJB KNO, after that, type the captcha text shown in the image also.
After typing DJB KNO and captcha text, click View Bill to view your water bill.

A table with details of your outstanding amount will be displayed below. For downloading your DJB duplicate bill, click on the PDF icon on the right side. Your DJB duplicate bill in PDF format will be downloaded to your computer.For viewing your DJB water bill, you need a pdf viewer application. Many pdf viewer softwares such as Adobe acrobat reader, Foxit reader etc are available on the internet at free of cost. You can use any of them to view your DJB water bill. If you have a pdf viewer installed on your computer,you can view your DJB duplicate bill by double clicking the downloaded PDF file.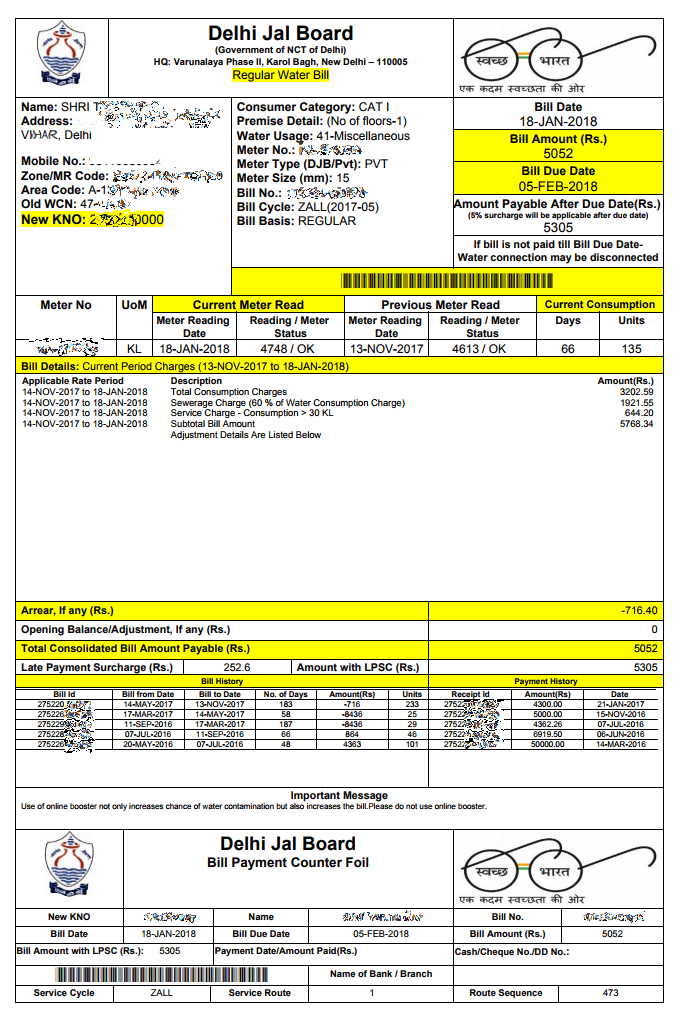 You can take printout of DJB duplicate bill or can keep the file on your computer if you need any future reference.