Are you a subscriber of MNGL – Maharashtra Natural Gas Limited?. Did you know that you can view, check, download and print MNGL duplicate bill copy online without even logging in to your account?. There is no MNGL bill view page on the Maharashtra Natural Gas website. But you can view and download your latest bill as a PDF document through the official website itself. Here's how.
MNGL Bill View – How to View Maharashtra Natural Gas Latest Bill Online Without Logging In
As stated earlier, there is no bill view page on the official website of Maharashtra Natural Gas. To view your latest bill online, you can use the quick bill payment service of MNGL. It is a feature provided on the MNGL official website to pay the bills online without logging in. Follow the below link to visit the MNGL quick pay page.
Go to the MNGL Quick Pay page to view your latest bill


Type your MNGL BP number and click the GO button.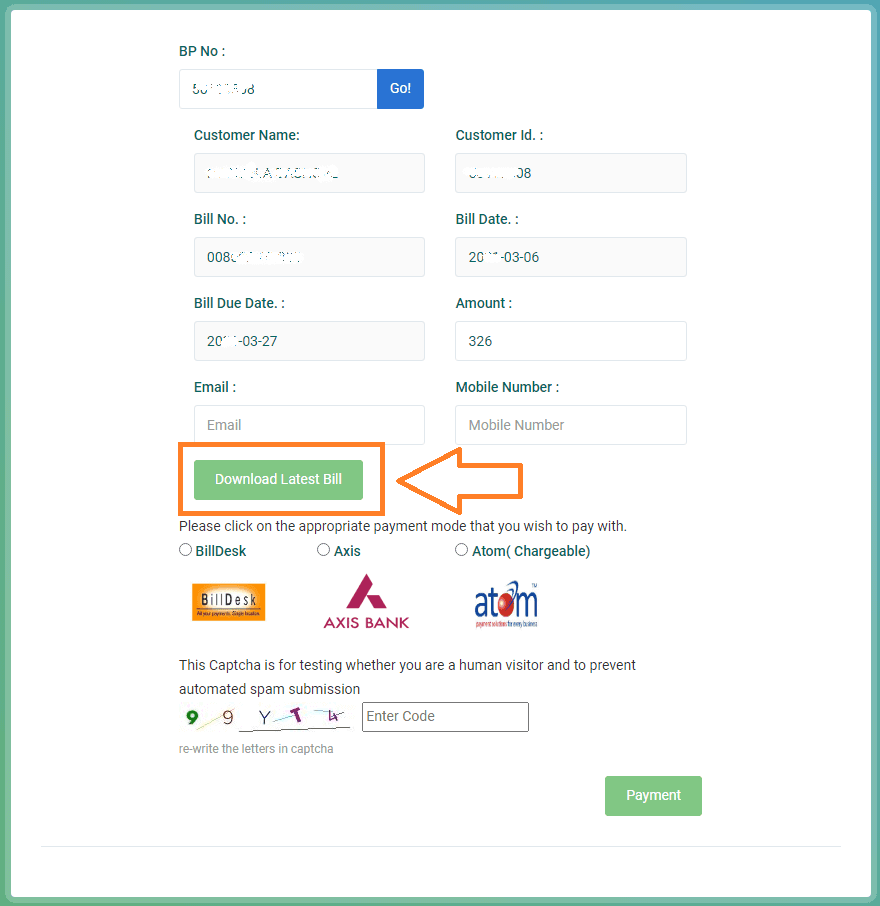 On the next page, you can see your details registered with MNGL such as name, customer id, latest bill number, bill due date, payable amount, etc. To view your latest Maharashtra Gas bill, click the Download Latest Bill button.
This is your latest Maharashtra Natural Gas bill. You can see all the details such as consumption, bill due date, invoice amount, etc. on the bill.
How to Download MNGL Bill in PDF Format
To download your latest MNGL duplicate bill copy, click the Download (down arrow) button on the top (please refer to the above image). It will download your latest bill to your computer/mobile device as a PDF document. You can view the downloaded bill at my time by double-clicking on the PDF file.
How to Print Maharashtra Natural Gas Bill
If you have a printer connected to your computer, you can print your MNGL bill directly from the bill view page without downloading it. For making a hard copy, click on the Printer button on the top of the window (refer to the above image). If you have already downloaded the bill as a pdf document, you can print it using a PDF viewer application or using your browser application.