Employees State Insurance Corporation (ESIC) is an autonomous corporation by a statutory creation under the Government of India. ESIC is a social security and health insurance scheme for Indian workers. If a person earning a salary less than Rs. 21000 Rs. then he or she will be entitled to the ESIC scheme. In this scheme, 1.75% is contributed by Employee and 4.75% will be contributed by his employer in his ESIC account.
ESIC E-Challan Online Payment Without Login – Quick Pay
Every employer in the ESIC scheme can contribute to the scheme by ESIC e-challan online payment using the official ESIC portal. Detailed steps to make ESIC challan quick payment without registering and logging in using SBI net banking are given below.
1) Go to ESIC E-Challan Online Payment page of ESIC Portal
In the ESIC challan payment page, fill up the employer code and the captcha code.
2) Click Search.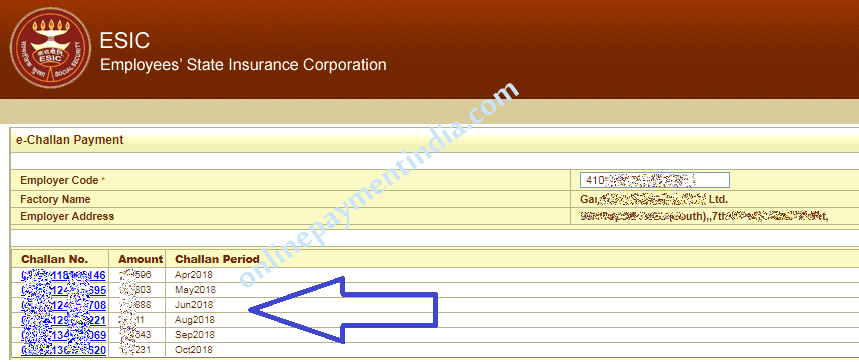 You can now view a list of ESIC challans along with your Factory name and Employer address.  You can see the ESIC challan number, challan amount, and challan period on the list.
3) For making ESIC E-Challan online payment, select one by clicking on the challan number.

On the next page, you have to select a payment gateway to make ESI online payment. Available gateways are,
State Bank of India
Bank of Baroda
4) Select one gateway and click the Make Payment button.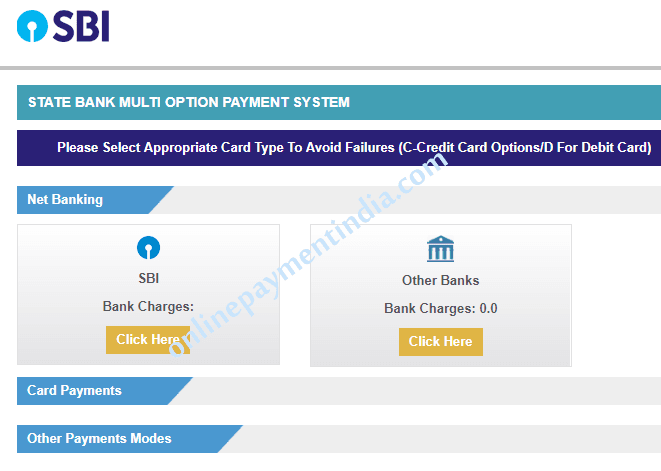 It will redirect you to the payment page of the payment gateway you have selected earlier. On the payment gateway page, there are two options.
If you select the first one (SBI), you can make ESI challan payment using State Bank of India internet banking.
You can make payment of ESI challan online using the internet banking facility of every other bank by selecting the second option.